ABOUT US
HOME
MACHINES DISTRIBUTOR
CONTACT US


SCHEDULE A SERVICE ONLINE
CCTV CAMERA
INSPECTIONS
Have you been having issues with a clogged drain that keeps clogging again and again, no matter what you do? If so, the issue may be a clog located deep within your plumbing system that you can't solve with conventional tools like plungers and plumber's snakes. When this happens, keep Mr Drain Cleaner in mind for professional camera line inspection service.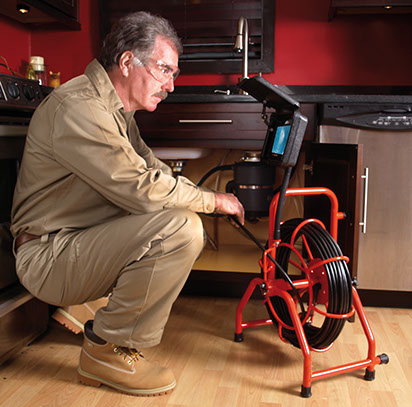 Why Do We Provide Camera Line Inspections?
Our team of plumbing specialists can use cameras to delve deep into your plumbing system to locate the source of any issues you may be having. In some cases, this means locating the source of a clog that has been causing your drains to back up; in others, it's a helpful tool to locate a leak or a burst pipe which may be underground, or in another hard to access area.
This service is also especially useful to homeowners who are thinking of selling their homes, or are in the process of purchasing one and who have concerns about the state and quality of the existing plumbing system.
By using professional tools to do assessments, our technicians can provide accurate solutions to solve a wide variety of plumbing problems that can often baffle and frustrate homeowners.
A Few Reasons to Work With Us
Our team is properly trained: We offer training to our employees so they can stay up-to-day to the latest developments in their industry to serve you better.
Satisfaction, guaranteed: We offer a 100% Satisfaction Guarantee on all the work we do.
Expect fair, consistent pricing: We quote on our work before we begin, so you know exactly how much it will cost, without hidden fees or additional expenses.
We service the entire Triad area: We're available all over Lebanon.
We're always available to help: Are you experiencing a plumbing emergency? Then call and get immediate service and solutions from Mr Drain Cleaner.
We're easy to spot from afar: Never worry about who is at your door when you call us because we're easy to identify thanks to our company uniforms and vehicles.
Don't let that stubborn clog ruin your day. We're here 24/7. Call 76 35 30 30 and your issue is solved quickly and efficiently.